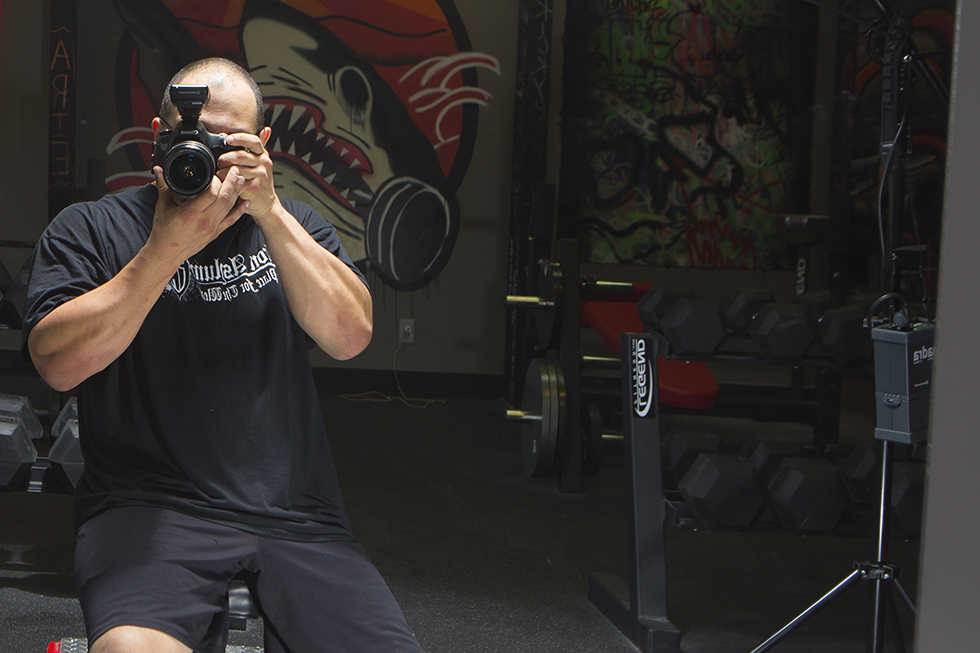 Hector is a Tennessee based freelance photographer specializing in editorial, and advertising. His focus is working with people within industries such as fitness, sports, and also offers digital retouching and 360 photos for independent businesses. Hector's photography captures the emotions of that moment of his subject with a Photojournalist twist.
Serving as a Combat Engineer in the Military for 14 years, it taught motivation and game him the personal drive to value time efficiently, motivated to get the job done. With a degree at Nossi College of Art, he learned the skills to work in the studio and location using available light and strobe. Hector is the winner of 3 Student American Advertising Awards; One Silver Addy award in 2016, One Gold Addy award, and One Silver Addy in the District in 2017 for his photography. He also had the opportunity to work on various projects such as the O'more Fashion show, Nashville Fashion week, and many other fashion related events. Hector works with Muscular Development Latino Magazine, as a freelance photographer and contributing editor. He has been published in M.D.L. magazine, and has worked with various IFBB Pro and top level amateurs and fitness shows.
Hector's photography experience is unlike any other. He works with each client one on one to discuss the details of the photography session. By doing this, his sessions guarantee to capture what the client desires. His ability to show case the essence of the client within their market, whether it be fitness, sports portraits and digital retouching.
Hector is extremely committed into delivering high impacting images to his clients. He creates truly memorable photos that are tailored to each individual.